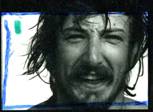 Stuart's photographic career began at Vogue Studios London, assisting, processing and printing for the resident and guest photographers. He then became assistant and printer to Ronald Traeger for three years before freelancing for many famous photographers, such as Art Kane, Just Jaeckin, J-L Sieff and Harry  Peccinotti.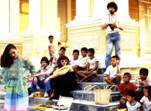 Stuart's first photographic assignment was for French 'Elle' magazine in Paris. Since then he has worked on Vogue, Harpers, Nova, Vanity Fair, 19, Honey, Libelle, Margrite, Tatler and Al Qafila.  His advertising clients have included ARAMCO, Bahamas Tourist Board, Bayer, B&H, BICC, BP, BT, British Steel, Citicorp Ventures, Craven A Cigarettes, Courtaulds, De Beers, Dupont, Ericsson, Ferragarmo, GKN Chep, Jamont, Lyle & Scott, Martini, Mitsui Taiyo Kobe, Primary Capital, Phildrew UBS Ventures, P&O Ferries, Piccadilly Cigarettes, Rothmans Cigarettes, Samco, Saudi Dates, Saudi Hollandi Bank, Scott, Shell, Park Lane Hotel, Royal Insurance, Vauxhall, Volvo, White Horse Whisky and Yamaha.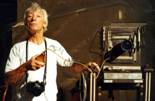 Stuart's intimate knowledge of photography has resulted in him being in demand as a lecturer. Recent assignments in the world of academia have included a workshop at a multi-media exhibition in Bremen, Germany; guest lecturer on MA course at the University Without Walls, directing the photographic section of the AVSL programme established by Prof. Peter Rea; and, for three years, guest lecturer to second year students on the BA course at Notre Dame University, Beirut, Lebanon. He has also part-time lectured on the BTEC ND2  Photographic Course at Guildford College in Surrey.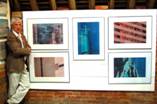 Recently Stuart has been exhibiting his work at Wandsworth Artist Open House, Battersea Contemporary Art Fair, Hackwood Art Festival, Landmark Art Fair, The Cat Hill Gallery, Art for Youth at Mall Gallery and Art for Youth at Royal College of Art.

His photographic career has taken him to over 60 countries photographing and lecturing.